Merry Christmas Gift Tag Free Printable
As you are preparing for the holiday season, I am excited to share these Merry Christmas gift tag free printable options with you. These free printable gift tags are a great addition to your holiday gifts. They are free to you, all you have to do is print them out, then cut out the tags and attach them to your gifts. There are so many different options to choose from, you are bound to find one that you like.
Printable Holiday Gift Tags
These free printables include several different gift tag options that make the perfect addition to your Christmas gifts. You might be looking for a low-cost option or a last-minute gift tag option, and then his free printable gift tags are the perfect solution.
Gift wrapping itself can often take a lot of time and energy and even cost a fair amount of money. These free gift tags don't require much, all you have to do is download the file, print it out on your home printer, cut out the gift tag shapes, and then use a hole punch and ribbon or string to attach these free gift tags to your package.
There are so many different styles of these cute gift tags, you are bound to find something that speaks to you. Plus taking advantage of these free printable gift tags could allow you to save a lot of money on buying tags to add to your gifts.
Another aspect that I appreciate about the free printable gift tags, is that it allows you to add your personal touch to each person's gift. The many fun design options are the perfect way to take a simple gift and add your touch to it. Another great thing is you don't have to wrap the gift super fancy. Plain wrapping paper can easily be complimented with a fun gift tag, and maybe a ribbon. Or you might use gift bags and attach the printed gift tag to it, especially if you are in a hurry.
The Christmas holidays are a cherished time of the year, but they can also be very busy and hard on your budget. If you are looking for a simple solution, then these free Merry Christmas gift tag printables are a great option.
Most of these gift tags are available in a white version but there are also different color options that you can print on card stock as well. There are several different options as well as sayings on the gift tags to choose from. Anything to make your Christmas season a little less stressful and more enjoyable is always a good thing!
Beautiful Free Printable Christmas Gift Tags
Taking advantage of these free gift tag options is very easy. When you find the right gift tags, all you have to do is download the file, then you can print out the sheet of tags on your home printer, or you can take them to a print shop if needed.
I would suggest using white card stock to print the tags on, as that will give you a much better result than regular printer paper. After the sheet of tags has been printed out, you can take a pair of scissors or a paper cutter and cut out each individual tag.
Once the individual tags are cut out, you can punch a hole using a hole punch. Then write who the package is to and from on the tag before attaching it to the Christmas presents with a pretty ribbon.
Your Christmas present is now ready to be placed under the Christmas tree until you are ready to exchange gifts. These fun printables are a great low-cost solution, especially when you are in a hurry.
The Collection of Gift Tags
There are so many different tags to choose from that you can easily download for free and print out. Some of these options are so much fun, and others add a lovely touch to your gift.
Some of these cute designs include traditional colors for Christmas such as red and green, some even feature candy canes, while others feature a classic black look. When printed on regular white cardstock, you get to enjoy a lovely accent to your wrapped Christmas gift.
Let's jump into the different Christmas gift tag options. If you see one you like, make sure to click on the button which will take you to the original sources for the gift tags so that you can get the free download.
Free Printable Gift Tags
Merry Christmas Gift Tag Free Printable
Funny Christmas Gift Tags
As an added bonus I have also included a few of my favorite funny tags that you might enjoy attaching to your Christmas gifts. This is a fun option if you have a family member with a particular sense of humor. Or if your family is simply into more humorous options.
Funny Christmas Gift Tags
My Gift to You
I have also created a sheet of printable Christmas gift tags that you might enjoy. To get your free copy of these Merry Christmas gift tags, please enter your email address into the box below, and your free printable PDF file will be sent directly to your email inbox.
Please note that these free printable gift tags are intended for your personal use only, and should not be used for commercial distribution under any circumstances.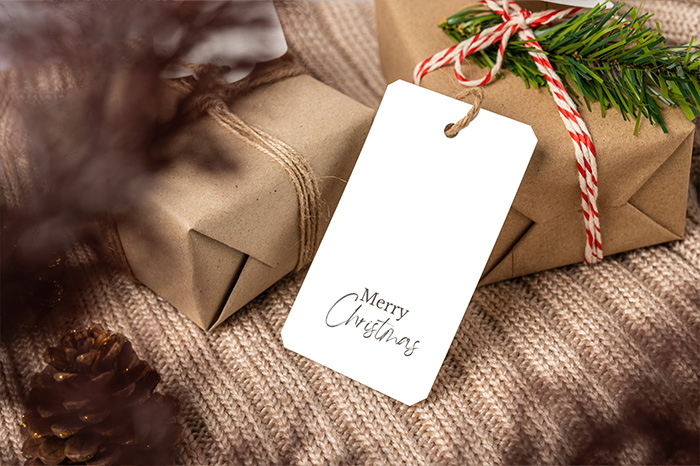 Cute Free Printable Christmas Tags
Adding one of these printable tags to your beautifully wrapped gift is the perfect addition, and also an easy solution. My hope is that you will find just the cute Christmas gift tag design that you desire with all of these beautiful options.
Thank you so much for stopping by to check out these free Merry Christmas gift tag free printable files. I hope that you will take advantage of these downloads when you find just the one you are looking for.
Wishing you a Merry Christmas and Happy Holidays to you and yours!
Like this article? Be sure to follow us online for more like it! Find us on Pinterest, Facebook, Instagram, and YouTube.
PIN for Later!
You might also be interested in these other holiday printables!